At Alliance Metering Solutions we understand the importance of collaboration with our sub-metering partners in order to provide
you with the best sub-metering experience and solutions.
Alliance Metering Solutions has partnered with a number of trusted, industry-leading organizations to enhance the value we provide to our customers.
Some of our partners include:
Enova Power Corp.
Enova Power Corp. is the trusted energy provider, dedicated to delivering safe and reliable energy solutions that power our communities forward. Serving more than 157,000 residential and business customers in the City of Kitchener, City of Waterloo, Township of Woolwich, Township of Wilmot, and Township of Wellesley, Enova Power Corp. will drive what's next in energy and sustainability for our communities and beyond. For more information visit enovapower.com.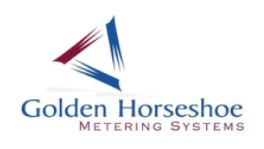 Golden Horseshoe Metering Systems
Golden Horseshoe Metering Services (GHMS) provides comprehensive metering services to utility customers looking to provide individual suite metering for multi-tenant projects, retro-fit projects, or new construction. We are experienced in providing metering solutions for all types of utilities: electricity, water, thermal, and gas.
Find out more about Golden Horseshoe Metering Systems